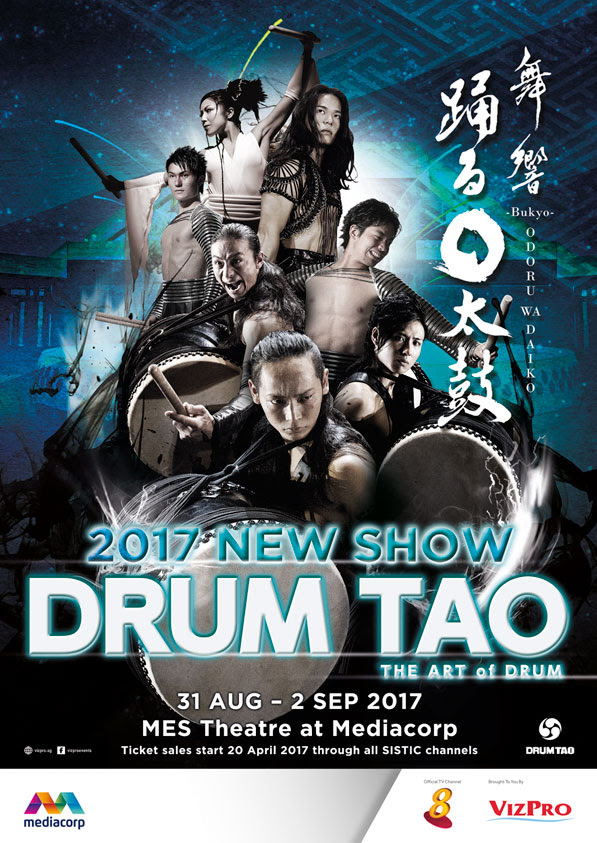 YES! YES! YES!
I am definitely going! 🙂
==============
Below are the details as I received via email….
We are so pleased to announce the launch of our shows
in Singapore in 2017!!
We are coming back to Singapore for our 6th times performance,
with brushed up show of "Bukyo ~Dancing Drums~" which we made Japan all excited for living up with our members in Singapore!!!
■SCHEDULE
AUG 31st (THU) 19:30
SEP 1st (FRI) 19:30
SEP 2nd (SAT) [1]14:30 [2]19:30
■TICKETING
Ticket Available from April 20th, 2017
Also, ticket will be available at our first fan event in oversea which is held on April 17th (MON) at 1 Altitude.
⇒DETAILS:http://www.drum-tao.com/event-sg/
And more! Tao will perform the special live performance at "Star Awards Ceremony" which is known for Singapore version of Grammy Awards!!
It's going to be live so you better check it out!!
We are looking forward to seeing you all in Singapore!!
—————————————————
Sign up for TAO CLUB!
The members are over the world now!
It's free! Join us with your family and friends♪
Check out TAO's official Facebook!
https://www.facebook.com/DRUMTAO.JPN/
DRUM TAO
http://www.drum-tao.com/main/english